Winnipeg Satelites 2019 Tryouts
All Returning Veterans must have full face protection.
A printable registration form available HERE
Winnipeg Satelites training camp will begin Tuesday Sept. 17, 2019. There will be a registration period from 6:00PM to 7:30PM followed by an on ice tryout session from 8:00PM to 9:00PM. The tryout out period will run form Tuesday Sept. 17 through to Thursday Oct. 3. All ice times at the Billy Mosienko Arena at 710 Keewatin St.
Players attending tryouts must wear the same safety equipment they wore prior to attending training camp. IE full face visor or cage, and neck protection.
Registration fee for tryouts is $110 payable at time of registration. Cash is accepted as well as checks make out to the Winnipeg Satelites.
Tryout schedule:
Tuesday Sept. 17, Registration from 6:30PM to 7:30PM. Tryout from 8:00PM to 9:00PM
Thursday Sept. 19, Tryout from 8:30PM to 9:30PM
Sunday Sept. 22, Tryout from 8:00PM to 9:00PM
Thursday Sept. 26, Tryout form 8:30PM to 9:30PM
Exhibition Games
Saturday Sept. 21, 4:00PM in Gimli, MB. Satelites vs. Arborg Ice Dawgs.
Tuesday Sept. 24, 8:00PM at Mosienko Arena. Satelites vs. Arborg Ice Dawgs
Winnipeg Satelites Awards Banquet
The Winnipeg Satelites would like to thank The Blue Room for hosting our 2019 Awards Banquet.
The Award Winners are:
2019 MVP Award:
Parker Cassie
2019 Playoff MVP Award
Kenton Brass
Top Scorer: Rustyn Lodon
For the Boyz, for outstanding commitment and dedication to the Hockey team:
Kevin Budd
Bryce Ostermann
The Coaches Choice Award:
Derian Emes and Eli Caparros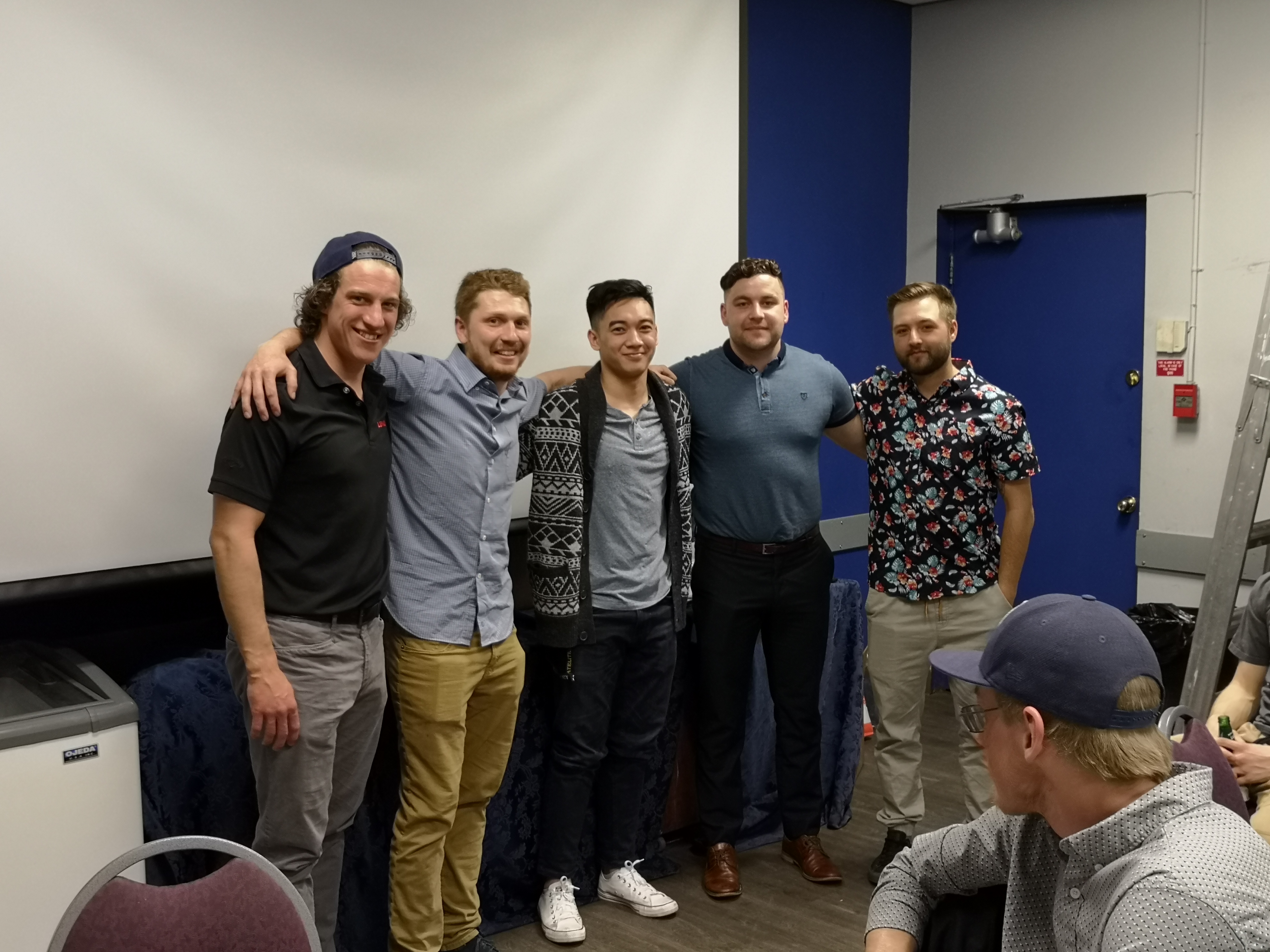 The Top Defenseman Award:
Braden Sargent
Hardest Working Player Awards:
Nathan Jones and Brandon Mills
Rookie of the Year:
Miguel Valente
The SATS!